Short vertical videos have the special ability to grab user's attention, which means, more engagement. Due to the booming of TikTok, platforms like YouTube or Instagram started to optimize their channels for these short-form video content. One with shorts and the other one with Instagram Reels.
In this guide, you'll cover everything you need to know about making content for Instagram Reels and the differences with TikTok and Stories.
What are Instagram Reels?
Instagram Reels are the short-vertical videos with more scope on this platform. The difference with Instagram Stories is huge. Reels don't disappeared, and they can be showed to an audience that don't even follow you. Similar to TikTok, and as a response to the success, Reels have many editor tools like filters, music, stickers and more.
Is Instagram Reels and TikTok the same?
Even that the fact, Reels try to emulate TikTok, there are some differences. So, if you were thinking to use the same video for each, maybe you just have to rethink your social media strategy.
| | | |
| --- | --- | --- |
| | TikTok | Reels |
| Ads | Creator ads | Shoppable ads |
| Length | 15 – 60 – 3 min | 15 – 30 – 60 – 90 |
| Audience | Gen Z | Millennials |
| Music | Wide music library | Commercial accounts have copywriting limitation |
| Statistics | More centered in average watch time or playtime | Focused on interactions: like, share, save, comment |
| Aesthetic | Spontaneous and natural | Curated grills |
However, if you download both, TikTok or Reels videos, they'll come up with a watermark. Instagram is not going to ban recycled TikTok videos, but won't be helping to appear on Reels feed either. So, if you want to post the same video in both platforms, use a professional video editor and then upload it. Otherwise, you'll have to make the video twice.
Vueling is creating specific content for TikTok and Reels, regarding the differences in between.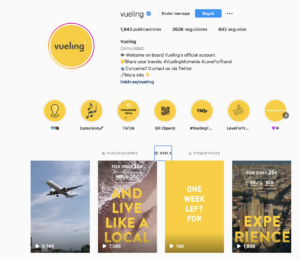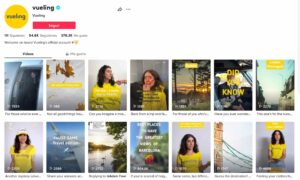 Instagram Reels or Stories?
While Reels are better to generate new leads, stories are better in order to build a relationship with your followers.
That happens because Instagram exposes your content to people that don't even follow you, and as Reels don't disappear in 24 hours, are more sharable and searchable.
Get the most out of Reels using trending music and filters, explaining who you are and what you do, or using hashtags to be easy to find.
Instead, use stories for showing your daily life, exclusive discounts, questions, and don't forget you can add a link.
Here are some examples of how Starbucks use Reels, TikTok and Stories to announce that the Pumpkin Spice Latte is back. Even in the cases that they use the same content in TikTok and Reels, you can easily realize which one is more likely to be in each platform.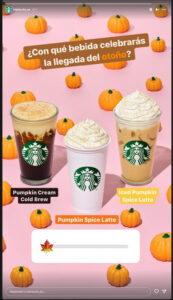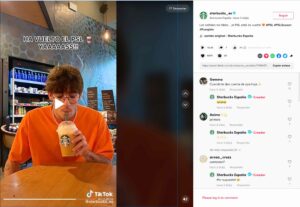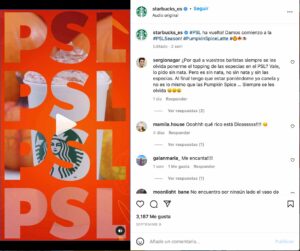 TikTok or Reels?
Beyond the technical differences, TikTok has a more experimental vibe. You don't have to be to in all social media networks, but where your public is. It is well known that TikTok is more used by Gen Z, but keep an eye because it is swiftly growing and expanding to all generations.
If you have a brand-new product or business, TikTok is a better option. But if you already have a big community on Instagram and you want to keep growing, you should start using Reels.
Now, you know the differences between Instagram Reels, Stories and TikTok. You just have to decipher which platform and content will work for you. If you need extra help, you can contact me by e-mail.